I think I'm ready to leave the continent tomorrow, but I'm pretty sure I'm not. My method of packing usually involves making a meticulous list, ignoring it, and then dumping things into my bag until it's too heavy to lift or I've emptied the closet, whichever comes first. What usually ends up happening is I pack the DEET but forget the toothbrush, and guess which one I end up needing more. That sort of thing.
I realized I have no binoculars. I hear they come in handy on safari. My husband insists we'll be fine, but he doesn't need binoculars. He rented a telephoto lens for the camera. This is moderately stressful. Do I borrow some? Run out and buy a pair anyway? Or sit in the house and throw more flip flops into the duffel bag like I'm doing now?
So while I make some last minute phone calls to family and neighbors to hunt down some binoculars, I leave you with two great goings-on today in the Be the Change-o-sphere:
First, it's World Rhino Day!

My birthday is National Dog Day and the day before I leave on a trip to look for rhinos is World Rhino Day. I hope that is a sign I might get to see one! The whole reason I got into this animal gig was my sense of awe for all the beautiful creatures on this Earth. The fact that they are disappearing, many because of our actions, breaks my heart into a million little pieces.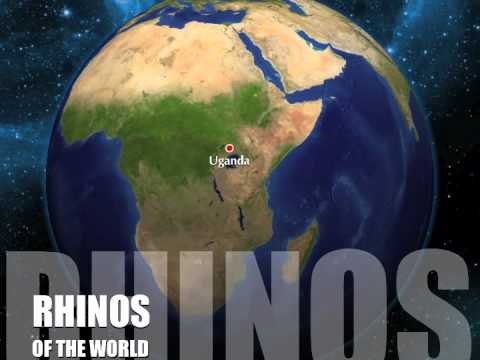 Go give them a like over on Facebook. It would make their day. Or tweet about #worldrhinoday. Better yet, do both. If you all do this for me I pledge I will cajole, charm, and beg the rangers while I am over there to do all they can so I can bring you back a rhino picture just for this blog. I need all the Rhino-Spottin' karma I can get.
Secondly, today is the 4th annual Paws for a Cause Shelter Makeover by P & G Petcare!
Shelter makeovers are near and dear to my heart, a perfect example of a community Be the Change project. Today, 175 P&G employees are heading over to the Humane Society of Greater Dayton to give it a much needed facelift. Can't wait to see the pictures!
In conjunction with this, P&G is conducting a "One Day, 10,000 bowls campaign" today to bring up to 10,000 bowls of donated food to the shelter. If you'd like to contribute, it just involves making a comment/like on the sites involved:
Or on Twitter: They are also donating 1 bowl to the Humane Society of Greater Dayton for each tweet that mentions one or any of these accounts:
@Eukanuba
@Iams
@InnovaPet
AND uses the hashtag #ShelterMakeOver. So if you're lazy like me, copy and tweet this:
 1 Day. 10,000 bowls~ Use #ShelterMakeover & mention @Iams @Eukanuba or @InnovaPet = 1 bowl food donated to @HSDayton 9.22.11 only! RT
Done and done. Anyone got some binoculars you can overnight me?